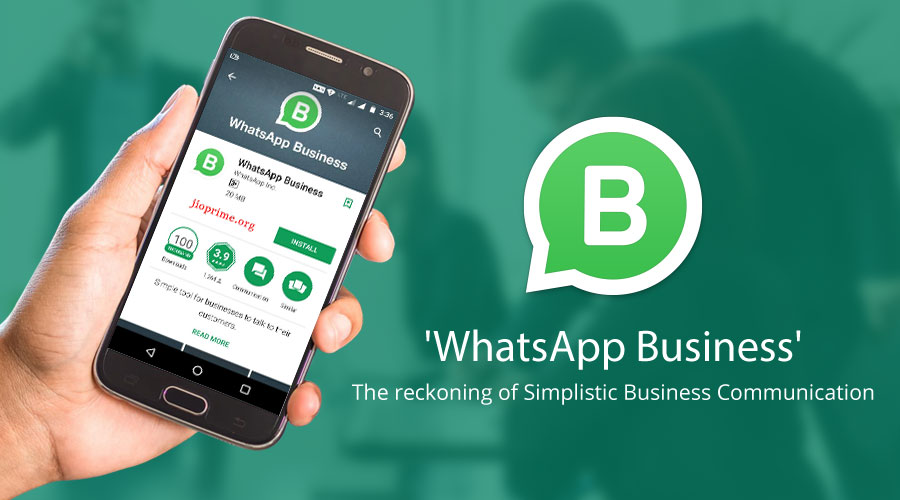 If you are a business person, if you are currently still using the WhatsApp Messenger application, it is time to switch to using the WhatsApp business application.
The WhatsApp Business application is an application that can be downloaded for free and is specially designed for small business owners. WhatsApp created this application to facilitate interaction with customers. Especially by using features for automation, sorting messages and answering customer questions quickly will really help make your work easier
Here are some differences between WhatsApp Messenger and WhatsApp Business
WhatsApp Business uses a capital letter "B" logo with a green background typical of WhatsApp, while WhatsApp Messenger usually uses a phone image logo.
WhatsApp Business can use and add home or work phone numbers. You can still use a mobile number for this business WhatsApp bisnis
WhatsApp Business has a feature to automatically reply to messages. You certainly can't find this feature if you're still using regular WhatsApp
WhatsApp Business has a statistical feature of messages sent and received. With this feature, you as a business person can see statistics for messages sent and messages received.
WhatsApp Business users can choose their business category. In addition to informing company profiles, such as operating hours, official website, and location, business people can also choose the available business categories.
WhatsApp Business will carry out a verification process on the business account. Accounts that have been verified by WhatsApp Business will be given a green tick next to the contact name
WhatsApp Business has a "Labels" feature that allows businesses to categorize certain incoming messages.
WhatsApp Business has a 'Catalog' feature that allows you to display the products you have along with their prices and product specifications
Advantages of Using WhatsApp for business
The existence of WhatsApp business has a positive impact on online business people, either directly or indirectly. Among them is to facilitate communication with customers directly related to the products offered.
In addition to communicating with customers, you can also use business WhatsApp for marketing and promotional purposes. The automatic messaging feature found in business WhatsApp allows you to carry out various kinds of promotions easily
Thus, service to customers will increase. More than that, customers also want to get service that is fast, easy, and answers all questions. With the various features offered by WhatsApp, businesses seem to answer the needs of online business people and become the best solution.
How to Move WhatsApp Messenger to WhatsApp Business
If you are currently using the regular WhatsApp messenger application and want to switch to using the WhatsApp business application with the same number, here are the steps you can take
First, backup all messages on your regular WhatsApp account. By doing a backup, all messages on personal WhatsApp will be transferred to WhatsApp business later.
Download the WhatsApp Business app on the Google Playstore.
When it is finished installing, open the application and click 'Agree and Continue'
To verify the number, enter your mobile number in the column provided, then click 'Continue'
After completing number verification, there is a command to restore the message backup. Restore messages that have been backed up, wait until the process is complete
Finally, create your profile by including business information such as business name, category, address, contact details, working hours, and so on.
Next, please set some of the features contained in WhatsApp business according to your wishes.